Go To The Home Page
ABOUT   P.R.Ramachander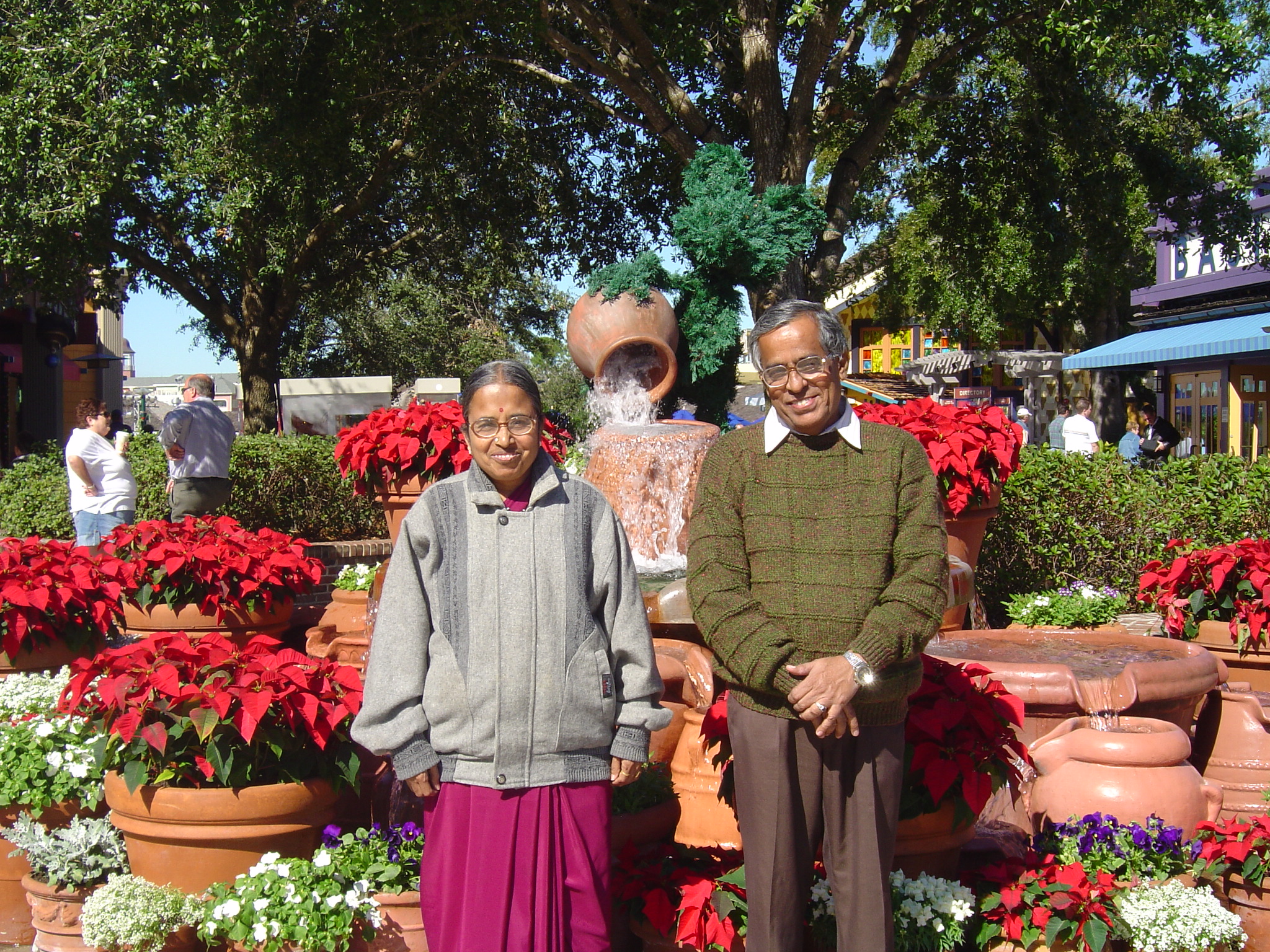 With my better half who supported all this work
1.Date of Birth; 10-1-1940
2,Native of   Chelakkara, Trichur District, Kerala.Son of Sri P.R.Rama Iyer known in the village as Kunju Rama Iyer,Originally from Puducode and belongs to Jyotsyar Vagai.
3.Belongs to Kerala Iyer sect.
4. Highest qualification: M.A.(Mathematics) & post doctoral diploma in agricultural statistics.
5,.Profession; Head of department of Statistics  in several ICAR Institutes.Retired in the year 2000 after 36 years service. Published 150 papers and 4 books .Was recognized by an institution in England as one of  the top scientists of the millennium.
6. Hobbies : Astrology, matching of horoscopes over internet, Historical studies, Writing English poems, Translating Sthothrams in to english.
7.Languages known: Read, Write and speak :English, Tamil , Malayalam, Hindi
Read only :Sanskrit
                                   Speak Only : Telugu and Kannada
8.Family: Married to Jayalakshmi. Son Ramesh chander lives in Delray Beach, Florida and daughter Meera Priya lives in Bangalore. Two grand daughters Maithri and Yamini and Grand Son,Rohan Chander. Elder brother of DR.P.R.Kasiviswanathan.
9.Address : P.R.Ramachander,
                    475 A, I C Cross,
                    Mathikare Extension,
                    Bangalore-560054
                    Telephone080-23605686
10.URL     www.keralaiyers.com
11. URLs where my translations/essays  are found:
http://www.ibiblio.org/sripedia/ebooks/ramachander/
http://brahmanas.org/index.php?module=subjects&func=listpages&subid=1&orderby=titleA
http://www.appusami.com/HTML/htmlv101/main/abirami_anthathi%20english.asp
http://members.tripod.com/english_stotras/
http://www.keralaiyers.com/iyer_wdng1.html
http://www.keralaiyers.com/mantras.html
Mirror of the same web site in Sanskrit Web site
email me!
.