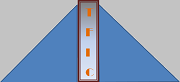 The Free Indological Collection
---
Support the TFIC Team's projects!

THANK YOU FOR THINKING OF US: Thank you for considering a contribution to The Free Indological Collection (TFIC) and its sub-projects. You are certainly one of the very few individuals to do so. All financial contributions to the TFIC2 project will be used solely for hardware, software, bandwidth and site maintenance costs. You can also contribute in kind as well as join our team and work with us on the TFIC2 project. From the list below, please choose the method of support that best suits you. Contributions of any extent and form are welcome. May your contribution inspire many more contributions from others.
HOW TO SUPPORT US:

PayPal: To contribute using Paypal or a credit card, click the button below, and indicate that you are contributing to TFIC2.

Alternate payment methods: To donate by cheque, money order, or bank draft, please write to TheTFICTeam at yahoo dot com for the mailing address and remittance information. Please tell us where you are from, the form of payment you prefer, and the amount you have in mind. After receiving the address and remittance information, please do keep your word by sending us a contribution.


Giving in kind: You can help us by providing hardware, bandwidth, hosting, mirroring etc. Please write to us at TheTFICTeam at yahoo dot com for details.


Volunteering: You can also join us and work on the project. You will be helping by finding additional printed books and e-books, cataloging, monitoring the acquistion processing, system architecture and software development, logistics and outreach etc. Please write to us at TheTFICTeam at yahoo dot com for details.


Please do let us know whenever you download and read an interesting book provided by TFIC. It will inspire us to provide you, and all scholarly and general readers, with even more resources!

05/20/2011 02:30:01
https://sanskritdocuments.org/tfic/tficdonate.html